We offer counselling, advice and support to all employees of TU Darmstadt on matters of a social, professional and/or personal nature and in case of conflicts.
Various circumstances in your working and private life can put a lot of strain on you physically and mentally. In our counselling setting, you have the opportunity to speak about these concerns comfortably. It may only take one meeting session to lighten your burden and provide you with more clarity regarding your situation.
We assist you in developing new perspectives and finding your own paths towards a solution. In addition, we will inform you of other means of support as necessary.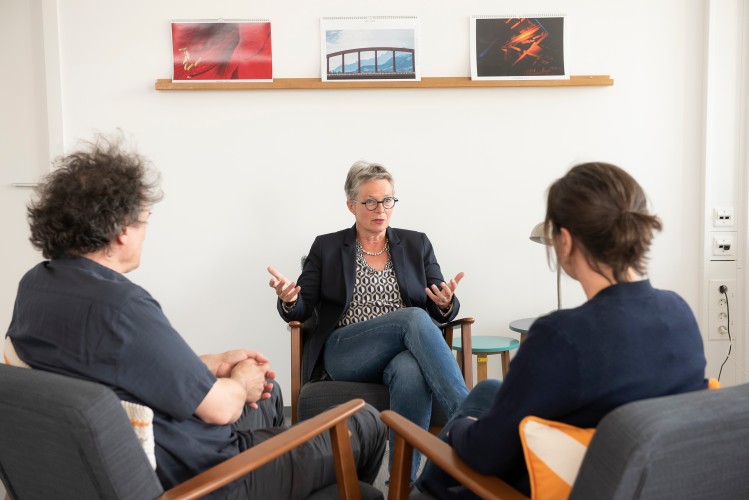 We offer our services on a confidential, independent, process and solution-oriented basis.
We are subject to professional discretion by law!
When can you call on us for support?
Whenever you:
Plan professional or personal changes or are facing them
Feel yourself physically and mentally drained
Would like to gain more confidence in challenging situations
Would like to resolve a conflict at your workplace
Experience a personal crisis and are seeking advice and support
Are looking for consultation, coaching or support as a senior manager for your team
Would like to reflect on how you deal with addictive substances and similar addictive behaviours or are looking for consultation regarding your professional context
We also offer counselling in English.
Our Team
 
Name
Working area(s)
Contact

Dipl.-Soz.

Frauke Spreckels

Dipl.-Soz.-Päd.

Martina Merk

M.Sc. Psych.

Elke Naumann